Join our 5 Star Team!
Are you ready to take control of your career?
Stop wasting time trying to do everything yourself.
Elam Real Estate provides an environment where you can focus on what you're good at, helping people into their dream homes, with NO MONTHLY office fees!
We Have The Right People,
Who Do It The Right Way,
In The Right Culture.
We Do The Right Thing For Our Clients.
Right Now.
These core values ensure our customers benefit from the high expectations we've set for ourselves.
Our vision is to create a company the entire real estate industry strives to emulate.
We don't take our reputation lightly.
What do our agents think about working at Elam?
We are proud to be an exclusive partner with many different real estate lead sources, including being one of the only two Middle Tennessee Zillow Flex Partner. This enables us to leverage the power of technology to help buyers and sellers find the perfect home. With Elam providing a LOCAL, in house ISA team, we are working around the clock to reach out to potential clients and schedule face to face appointments for our agents.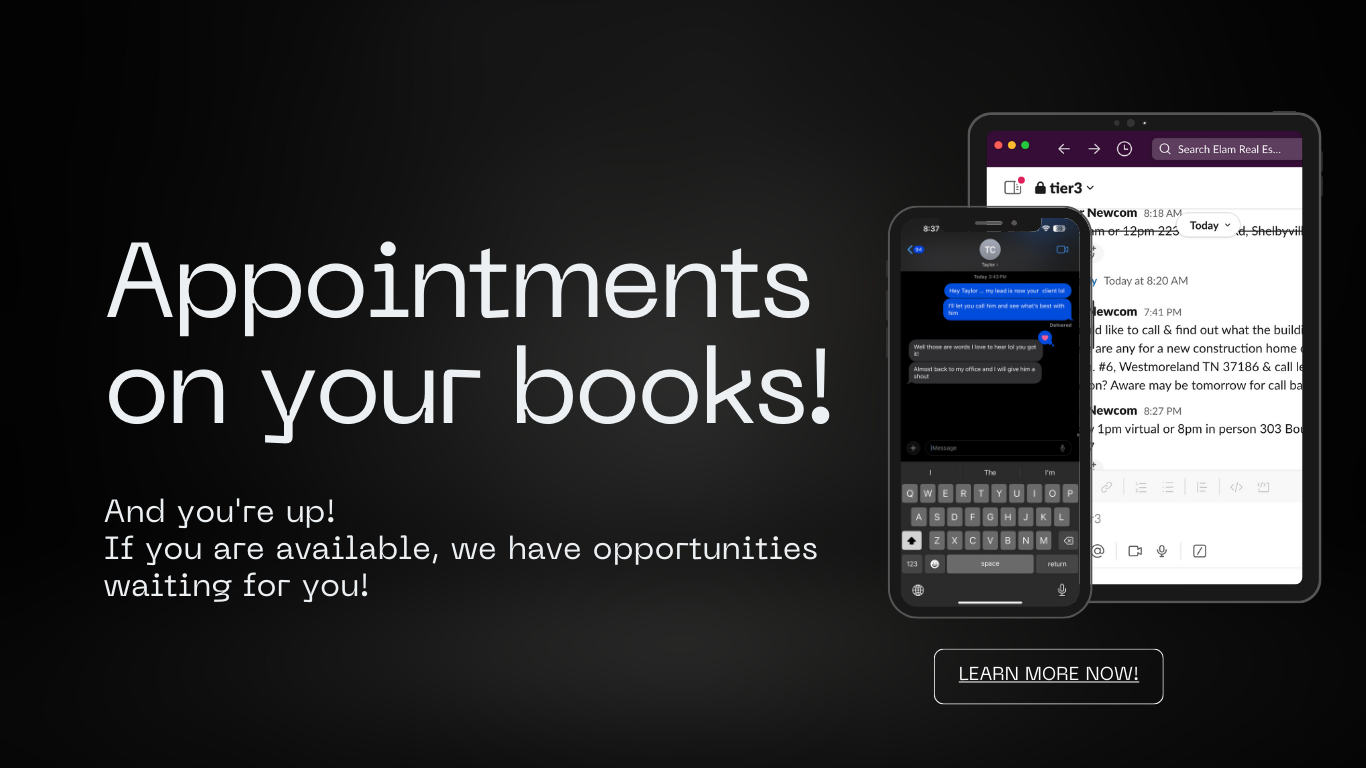 At Elam, we believe in nurturing talent from within. As a part of our team, you'll have the chance to grow and take on leadership roles. Your potential knows no bounds with Elam Real Estate.
Our Agent Recruitment Program is one of the best in the business, offering our agents a way to to choose the people they want to work with, and get rewarded when they bring them on board.
We also provide our agents with the training and resources they need to succeed in a competitive market. Our EXCEL with ELAM program prepares our full time agents for a long future in Real Estate.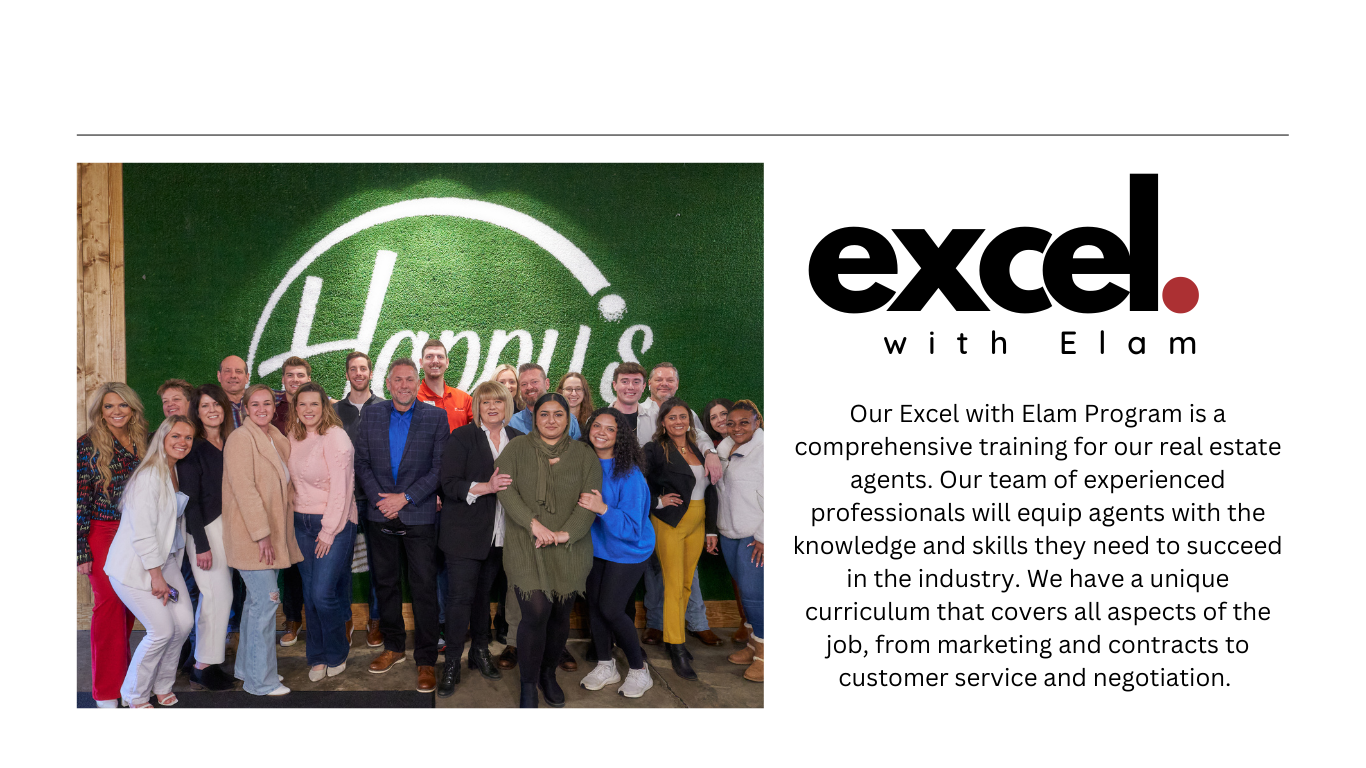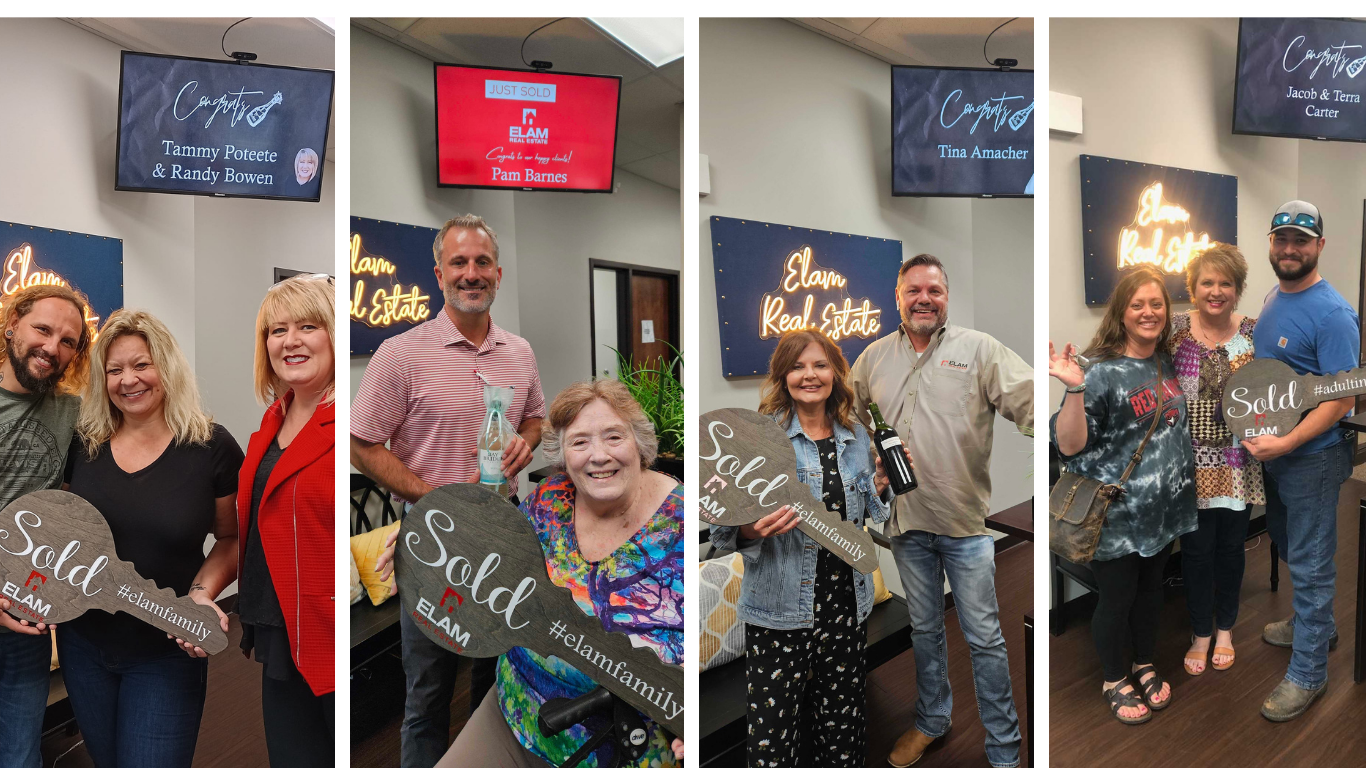 All Inquiries are confidential