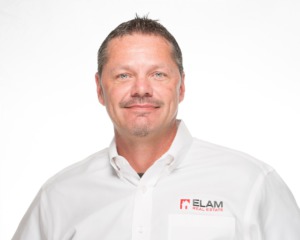 A lifelong resident of Middle Tennessee, Brad Elam has been around the real estate business most of his adult life. He has received extensive training on appraisals and residential real estate valuations. Brad honed his work ethic and attention to detail during 21 years at Bridgestone where he rose up the ranks from operations to safety and quality control positions. After many years helping his brother, Dan, behind the scenes, Brad finally decided to step out into the spotlight by becoming a full-time real estate professional. In this role, he brings hard work, incredible enthusiasm, unmatched valuation skills, and a true passion to help his clients achieve their real estate goals and dreams.
Since then Brad was listed in the Nashville TOP 300 (a publication from Nashville Real Producers) after doing over $10,000,000 in transactions in the first 6 months of 2018
In what little spare time he has, Brad enjoys searching for and restoring cars and trucks.
---
REVIEWS