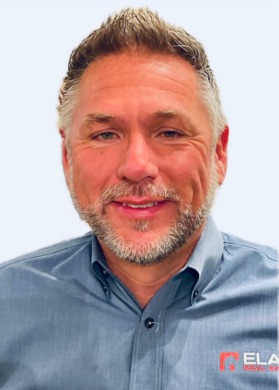 Elam Real Estate founder Dan Elam brings nearly a quarter-century of real-estate experience with integrity, compassion, professionalism AND proven results. 
Dan takes an active role in the day-to-day sales, financing and operations of each and every file in his office to ENSURE results. He has furthered himself with additional educational opportunities through hundreds of hours of classes AND of course 27-plus years of ON THE JOB Training, and the FULL educational requirements to become a Tennessee Broker. Dan's Education also includes Bachelor of Science degrees in Management & Finance from Middle Tennessee State University. Dan works with other top agents across the country in WEEKLY meetings to ensure he maintains the very best marketing and management for his staff AND his customers!
Finally, and MOST importantly, Dan focuses on the bottom line - GETTING the job done. He ensures your home is SOLD by his "NO NONSENSE" "NO EXCUSES" approach to selling AND helping people purchase homes! Dan and his team GUARANTEE. If you want to buy, build, sell, or finance a home, Dan and is team are the best in the business!
368928
"Dan helped me find and buy my first home! he was awesome! He took what we wanted and found us the PERFECT home in our price range! All of his staff is helpful as well including his wife Isabel who is so amazing as well! (See Review) "
5.0/5.0
508129
"Very very good, highly recommended! Would constantly look for exactly what my wife and I have been wanting in our new home, Had many options and even helped us whether we should build or not (or buy existing). Worked with us to find our perfect house and also get the best deal. He knew our budget and helped keep us there. (See Review) "
5.0/5.0
Pending 1011 Memorial Blvd
Murfreesboro, TN 37129