Robbie Stewart
Director of Business Development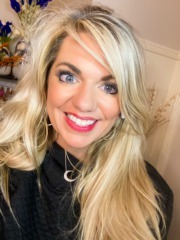 As a lifelong resident of Middle Tennessee, Robbie Adams Stewart has joined our team as our Director of Business Developement. She oversees our Inside Sales team, our Agents, as well as our lead generation and marketing platforms. 
Robbie has an intimate knowledge of the local real estate market. Her deep roots in the area provide her with a unique perspective on the neighborhoods, schools, and businesses that make up the fabric of this region. Robbie also brings to our team her years of prior experience in helping develop and partner with different businesses. She has owned and managed a local marketing firm,  and also been involved with day care facilities, as well as national marketing and sales corportations.  Robbie enjoys the marketing & connection aspect of  the real estate industry, as well as helping coach other inside sales and agents across the country on how to help their business thrive. Robbie is a mom to 4, 2 girls and 2 boys. She is also a trusted member of the community and is committed to helping her clients achieve their real estate goals. 
Robbie understands that buying or selling a home is a major life event, and she takes pride in providing personalized service that is tailored to each client's unique needs. She has a reputation for being a skilled negotiator who is always looking out for her clients' best interests. Whether you are a first-time homebuyer or a seasoned investor, Robbie will guide you through the process with professionalism, expertise, and care.
In addition to her extensive knowledge of the local market, Robbie stays up-to-date on the latest industry trends and technology. She is a skilled marketer who uses cutting-edge tools to help her clients sell their homes quickly and for top dollar. She also has a keen eye for design and can offer staging and decorating advice to help her clients create a warm and inviting space that will appeal to potential buyers.
Robbie's passion for real estate is evident in every task and transaction she undertakes. She is a member of the National Association of Realtors and the Middle Tennessee Association of Realtors, and she has received numerous accolades for her outstanding service and sales achievements. When you work with Robbie, you can expect a seamless, stress-free experience that will exceed your expectations.
Contact her today to learn more about how she can help you achieve your real estate goals.
---
REVIEWS