Unwrap Savings with 3-2-1 Buy Down!
A 3-2-1 buydown is a way for home buyers to reduce their interest rate for the first 3 years of their mortgage.
In exchange for an up-front fee, a lender will lower the interest rate on your mortgage by 3% in the 1ST year, 2% in the 2ND year, and 1% in the 3RD year—that's where the 3-2-1 part comes from. Take a look at this example: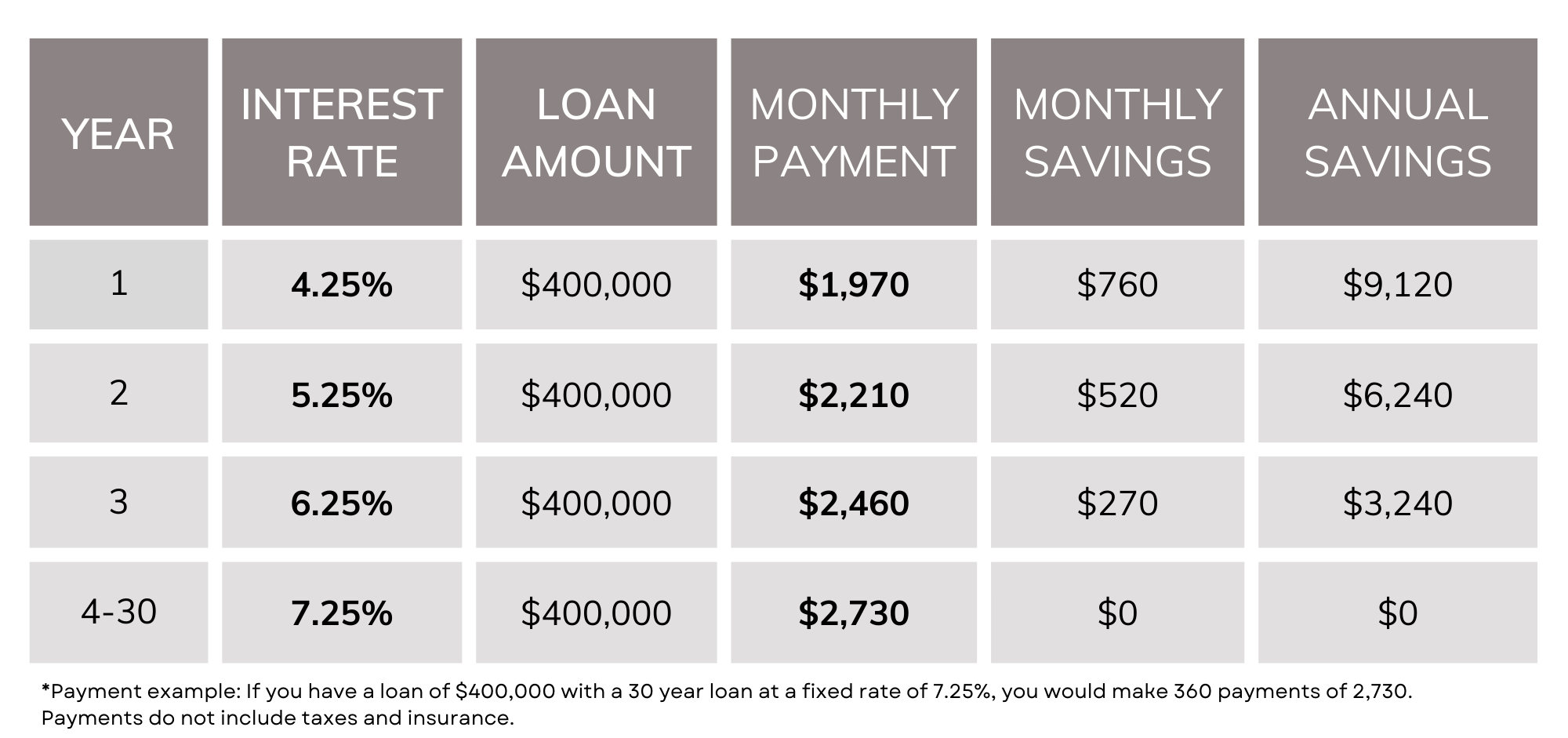 Who pays for a 3-2-1 Buydown?
The seller, buyer, or builder can pay for the buydown. Pro tip: Instead of asking for money on closing cost, ask for money towards a buydown. In the example below, this client saved $18,600!

Refinance Benifits:

Plus, with our prefered lender, you can refinance within 5 years and pay no lender fees and get $1,000 credit to use!
Would you like to talk to one our experts? Fill out the form below and let's get started to see how much you could save.